Bike Boxing for Travel from RO 7.000 دراجة الملاكمة للسفر من ر ع
Very often people need to travel and need to get their bikes packed for travel.
Bike Boxing for Travel is not hard, but it takes time and sometimes requires a little DIY knowledge and attitude. Plus quite a few things need to be handy before you start.
Please notify us at least 2 to 3 days ahead of time if you need a box or if you want us to pack your bike in a box. [Visit us, or use the WhatsApp number at the bottom of the screen to communicate your needs to us.]
Our advice is to always get a bike bag for travel as they are designed to protect the bikes from damage. We are sure you have seen the horrendous videos of airport cargo staff tossing bike boxes (and other bags too).
There are many companies and designs available for shipping your bike, or should we say transporting your bike! They normally fall into hard cases and soft cases. But both provide ample protection to your precious bike compared to the regular box. It goes without saying that if you look at any one company, the more expensive the bag is, the more protection your bike gets.
But if you have to get your bike packed for travel and you cannot find a bike bag, then we would be happy to pack your bike with as much care as we can.
Over the years, we have helped many travelers get their bikes ready for travel or just handed out boxes.
Bike boxes are always FREE, so if you like to pack your bike by yourself, you are welcome to pick up a bike box for free (including packing material that was on the previous bike in that box).
If you would like for us to box your bike, currently, we have a 7.000 Rials packing fee. This is for dismantling the bike and packing it in a box (the same way we receive new bikes).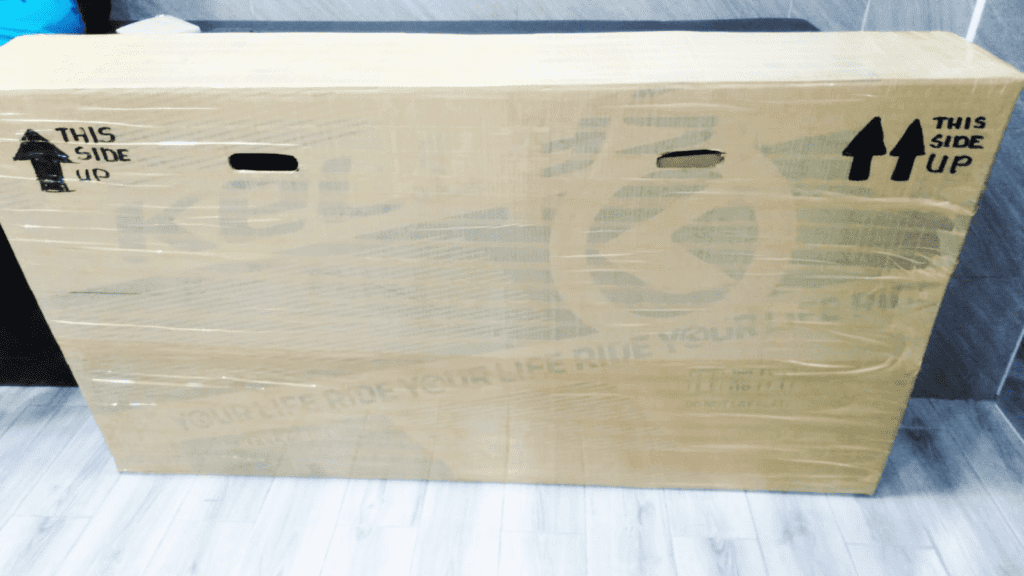 If you prefer for us to wrap the box completely with packing tape, we will charge an extra fee of 3,000 Rials. We have actually created a different product offer, it is called Bike Packing & Wrap. So you can buy peace of mind with respect to your bike packing for travel, at only 10,000 Rials.
Or you could pick up a tape for 1 Rial to 3 Rials and do it at home.
For backpack travelers, the boxes are still FREE, you are welcome to pack your bike right outside (backside) of our store and call a taxi to send you straight to the airport. There are malls to hang around if you want to kill time until it's time to head on to the airport, or if we are not busy, you can come in and chat with us about your adventures, we are always excited to hear your stories! Each is very unique.
We actually suggest that you first get your bicycle serviced before travel so that when you arrive the bike is in good shape to start rolling. However, you will have to schedule an online appointment for Essential Maintenance.
If you choose to get your bike packed without servicing, that is fine too. Please give us a day or two days of a headstart to be prepared so we can get your packing done in a timely manner.
As someone rightly said, "Failing to plan, is planning to fail", so please plan ahead of time (including boxing your bike). As you may have also heard "Let not your procrastination be my emergency", we operate by our times and schedules. So if you did not plan ahead of time, don't expect us to stop other customers' pre-planned and booked services in order to accommodate yours, because we just will not.
We wish you happy and safe travels.