ص: من ١٠ ص إلى ١ م & م: من ٤ م إلى ٩ م
AM: 10 AM to 1 PM & PM: 4 PM to 9 PM
NO APPOINTMENTS ARE NEEDED FOR PURCHASES OR REPAIRS
APPOINTMENTS ONLY REQUIRED FOR ESSENTIAL MAINTENANCE SERVICE (INCLUDES WASH, DRIVE TRAIN CLEAN ETC)
لا حاجة إلى مواعيد للمشتريات أو الإصلاحات
المواعيد مطلوبة فقط لخدمة الصيانة الأساسية (بما في ذلك غسيل الدراجات وتنظيف مجموعة نقل الحركة وما إلى ذلك)
New Arrivals- ما هو الجديد
Bicycles

VAT

SUNPEED ACE 27.5 Mountain Bike – MTB with Air Shocks – Unisex, Men, Women, Ladies

The SUNSPEED ACE 27.5 is perfect for the Hard-Core, or hard-core wannabes of Mountain Biking. The frame is slanted towards the seat making it usable by both sexes/genders and allowing riders of different heights to be able to mount the bike easily.

10×3 = 30 speed dependable Shimano Deore gear system makes it great for mountain bike performance. The air shocks controlled by handlebar-mounted lock shock switch is an advantage bonus over the traditional remote switch. Smooth performing hollow tech bottom bracket is another advantage that will put you ahead of the game. Shimano Hydraulic brakes are great for quick stopping and almost a must for all "jabel rides and trails" in Oman.

To top it all, the colourful designs are great head turners and conversation starters. So not only do you get a great performing bike, but you get to be the talk of the town.

SPECIFICATIONS

FRAMESET
FRAME: SUNPEED ACE Ultralight Aluminium FRAME 27.5′
FORK: SUNPEED PRO 34 AIR 120mm 27.5′

WHEELSET
FRONT HUB: SOLON M203 M9 32H Aluminium 2 Sealed bearings
REAR HUB: SOLON M203 M10 32H Aluminium 4 Sealed bearings
SPOKES/NIPPLES: SLE Competition Stright Pull
RIMS: Aluminium Wheelset 25mm
TIRE: Maxxis 27.5'x2.1′ F/V

DRIVETRAIN
SHIFTER: SHIMANO DEORE M6000 30spd
FRONT DERAILLEUR: SHIMANO DEORE M6000 SIDE SWING
REAR DERAILLEUR: SHIMANO DEORE M6000 30spd
CASSETTE: SUGEK Hg5010 11/42 30spd
CRANKSET: PROWHEEL SUOLO-951-TT
BOTTOM BRACKET: PROWHEEL INTEGRATED TT MTB BB
CHINA: KMC X10

BRAKE GROUP
FRONT BRAKE: SHIMANO MT-200 Hydraulic 160mm
REAR BRAKE: SHIMANO MT-200 Hydraulic 160mm
BRAKE LEVERS:BRAKE: SHIMANO MT-200

COMPONENTS
SEAT POST: SUNPEED XC50 Alloy Post 31.6
SEAT POST: CLAMP SUNPEED Alloy 34.9
SADDLE: SUNPEED XC50 Duster RL
HEADSET: NECO Sealed Cartridge Bearings
STEM: SUNPEED XC50 Alloy Stem
HANDLEBAR: SUNPEED DB Lite 680mm
GRIPS: ODI LOCK on Grip
PEDALS: NECO Aluminium

WEIGHT & SIZE
WEIGHT: 12.5KG
SIZE:
27.5 x 15.5″
27.5 x 17″
27.5 x 19″
Featured Special Product of the Year
10T Freewheel
Classic BMX 10 Teeth Freewheel for fast and dependable action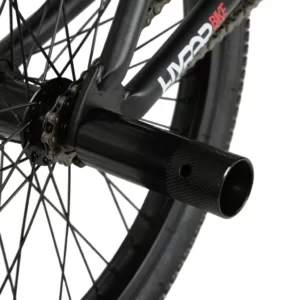 Rear BMX Stunt Pegs
Ready for stunt actions or just buddy ride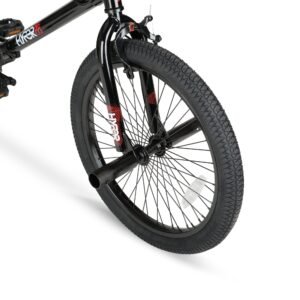 Front BMX Stunt Pegs
Ready for stunt actions or just buddy ride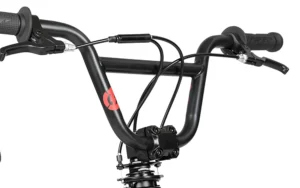 360º Spin Handlebar
360º Spin Handlebar for total Free Style Tricks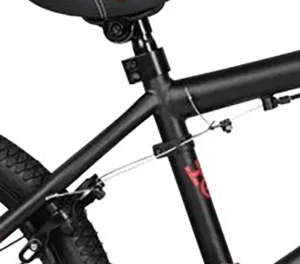 Super Brakes
Awesome brake system for super braking and easy adjustment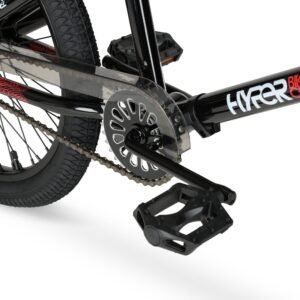 Pedals & Crank
Classic 28 Teeth crank with Heavy Duty Pedals for endless action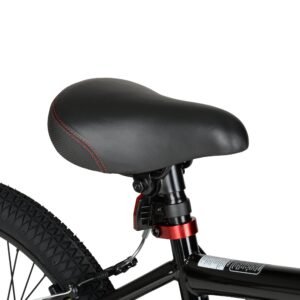 Power Saddle
New design non slanted saddle to allow sitting on normal ride
HYPER BIKE Spinner Pro Model BMX
Brands We Carry – العلامات التجارية التي نقدمها
Cycle Omania serves the bicycle needs of people in Oman, Muscat, Seeb, Al Khoudh, Al Mouj, Al Hail, Sur, Salalah, Nizwa, Bausher, Sohar, Bidbid, Ruwi, Muttrah, Wadi Kabir, Mawaleh, Al Amerat, Rusayl, Samail, Dhuqm, etc. Many of our customers already know and may have visited Labib's Muscat Bike Shop in Al Ansab and Bowsher. Other customers already know and may have visited Lucky's store Oman Bicycle for Made in Germany (MIG. They have been around for a while, we just add to the variety and commit to quality. Pay us a visit and you will know for sure.
Cycle Omania sells and services bicycles of all types and for all ages and genders. Bicycles we sell include Mountain Bikes (MTB), Road Bikes, City Bikes, Folding Bikes, and Children's bikes. We also have a great selection of women's bikes and clothing. We service all makes and models of bicycles including MTBs (Mountain Bikes) and Road Bikes. Brands that sell and have access to include Kellys, Twitter, Cannondale, GT, Ridley, Schwinn, Mongoose, BMX, Java, Spartan and more. As time goes by, our goal is to provide the market with the very best, for as little as possible. Quality at affordable prices.
Cycle Omania is a bicycle showroom in the Muscat area, Mawaleh to be precise. Near "The Wave" or "Al Mouj" area. We are at junction crossing coming from Al Muzn / Al Meera Mall heading to Nesto. On Al Kharais St., which is the same street as Tadrib Al Mehani (Technical College). The black building, with white lettering, reads "Cycle (bicycle) Mania". It is a bicycle sales shop, bicycle repair shop and bicycle service shop. We carry high-quality kid's/children's bicycles. You can even order the exact child's bicycle from our list. Of course, we have bikes for adults too! Bikes for men and women.
You can easily find us by typing Cycle Omania on Google search. Or simply click on the top right hand of the page where you see hours of operation. The "Map icon" at the top of the page will open up the maps application on your device and get you within 5 meters of our store. Alternatively, you can click on the map at the bottom/footer of each page or simply go to our "location page" –https://cycleomania.com/home/location-of-cycle-omania-in-muscat-oman/, we will be glad to see you when you come! IF we are a little busy, please give us a few minutes, to get to you. Thanks!