ص: من ١٠ ص إلى ١ م & م: من ٤ م إلى ٩ م
AM: 10 AM to 1 PM & PM: 4 PM to 9 PM
NO APPOINTMENTS ARE NEEDED FOR PURCHASES OR REPAIRS
APPOINTMENTS ONLY REQUIRED FOR ESSENTIAL MAINTENANCE SERVICE (INCLUDES WASH, DRIVE TRAIN CLEAN ETC)
لا حاجة إلى مواعيد للمشتريات أو الإصلاحات
المواعيد مطلوبة فقط لخدمة الصيانة الأساسية (بما في ذلك غسيل الدراجات وتنظيف مجموعة نقل الحركة وما إلى ذلك)
New Arrivals- ما هو الجديد
Featured Special Product of the Year
Freewheel & Hub
Shimano 10 Spd Cassette on Alloy SHIMANO T3000 (32 holes)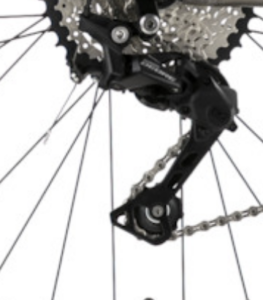 Rear Derailleur
Shimano Deore 1x10 Rear Derailleur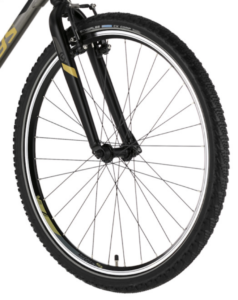 Tires & Rims
SCHWALBE CX Comp, K-Guard 50-559 (26x2.0), with Kelly Draft 559 32 Holes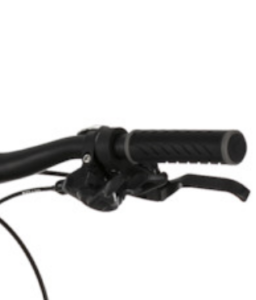 Gear / Shifter
Shimano Deore 10 Speed Rapid Fire Shifter
Chain Guard
1 Speed Chain guard for no chain drop shifts on the move
Crank
Prowheel Aluminum Alloy 30 teeth, Crank Arm 155mm
Frame
KELLYS 6061 Aluminium alloy MTB 26
Naga 90 Rigid Fork Deore 1x10 Junior MTB
Brands We Carry – العلامات التجارية التي نقدمها
Cycle Omania serves the bicycle needs of people in Oman, Muscat, Seeb, Al Khoudh, Al Mouj, Al Hail, Sur, Salalah, Nizwa, Bausher, Sohar, Bidbid, Ruwi, Muttrah, Wadi Kabir, Mawaleh, Al Amerat, Rusayl, Samail, Dhuqm, etc. Many of our customers already know and may have visited Labib's Muscat Bike Shop in Al Ansab and Bowsher. Other customers already know and may have visited Lucky's store Oman Bicycle for Made in Germany (MIG). They have been around for a while, we just add to the variety and commit to quality. Pay us a visit and you will know for sure. Adventures World, Adventures Box, Ram Ride are also bike shops we forgot to mention
Cycle Omania is the Official distributor of Kellys' bikes and accessories. We sell and service bicycles of all types and for all ages and genders. Bicycles we sell include Mountain Bikes (MTB), Road Bikes, City Bikes, Folding Bikes, and Children's bikes. We also have a great selection of women's bikes and clothing. We service all makes and models of bicycles including MTBs (Mountain Bikes) and Road Bikes. Brands that sell and have access to include Kellys, Twitter, Cannondale, GT, Ridley, Schwinn, Mongoose, BMX, Java, Spartan, and more. As time goes by, our goal is to provide the market with the very best, for as little as possible. Quality at affordable prices.
Cycle Omania is a bicycle showroom in the Muscat area, Mawaleh to be precise. Near "The Wave" or "Al Mouj" area. We are at the junction crossing coming from Al Muzn / Al Meera Mall heading to Nesto. On Al Kharais St., which is the same street as Tadrib Al Mehani (Technical College). The black building, with white lettering, reads "Cycle (bicycle) Mania". It is a bicycle sales shop, bicycle repair shop, and bicycle service shop. We carry high-quality kids'/children's bicycles. You can even order the exact child's bicycle from our list. Of course, we have bikes for adults too! Bikes for men and women. We also work with people and get bikes for them according to their budget, limiting quality only.
You can easily find us by typing Cycle Omania on Google search. Or simply click on the top right hand of the page where you see hours of operation. The "Map icon" at the top of the page will open up the maps application on your device and get you within 5 meters of our store. Alternatively, you can click on the map at the bottom/footer of each page or simply go to our "location page" –https://cycleomania.com/home/location-of-cycle-omania-in-muscat-oman/, we will be glad to see you when you come! IF we are a little busy, please give us a few minutes, to get to you. Thanks!